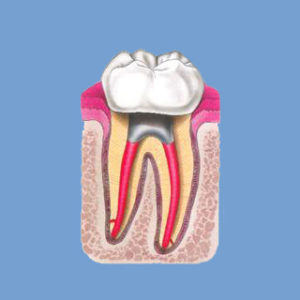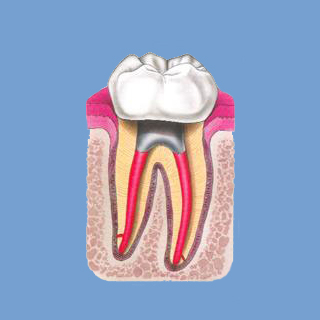 Root canals are not as scary as the public thinks, and certainly not as painful. Regrettably, they are sometimes necessary, and are one of the reasons that we promote regular dental care so that this situation can be avoided. Sometimes there is tooth trauma, but more frequently it is caused by decay that is too large and it reaches all the way to the nerve. The procedure involves removing the nerve from the tooth and cleaning the canal that now remains where the nerve previously was. We then fill it to prevent any further contamination by bacteria. A root canal, nom average, can be completed within an hour, but the procedures can range from half an hour to more than an hour, depending on how severe the underlying problem is.
We use Gutta-Percha to fill the canal, although there are other options available. We chose this one as it produces the best seal and that is what will prevent a secondary infection from penetrating.
Once the root canal procedure has been completed, the tooth will be filled if it can be, and in other cases we have to place a crown over the tooth. A crown is used when the tooth has lost most of its structure due to fracture or decay, it often cannot be reconstructed. A crown is a fixed cover for the tooth that is permanently cemented and it restores the tooth to its previous shape, form, and function.